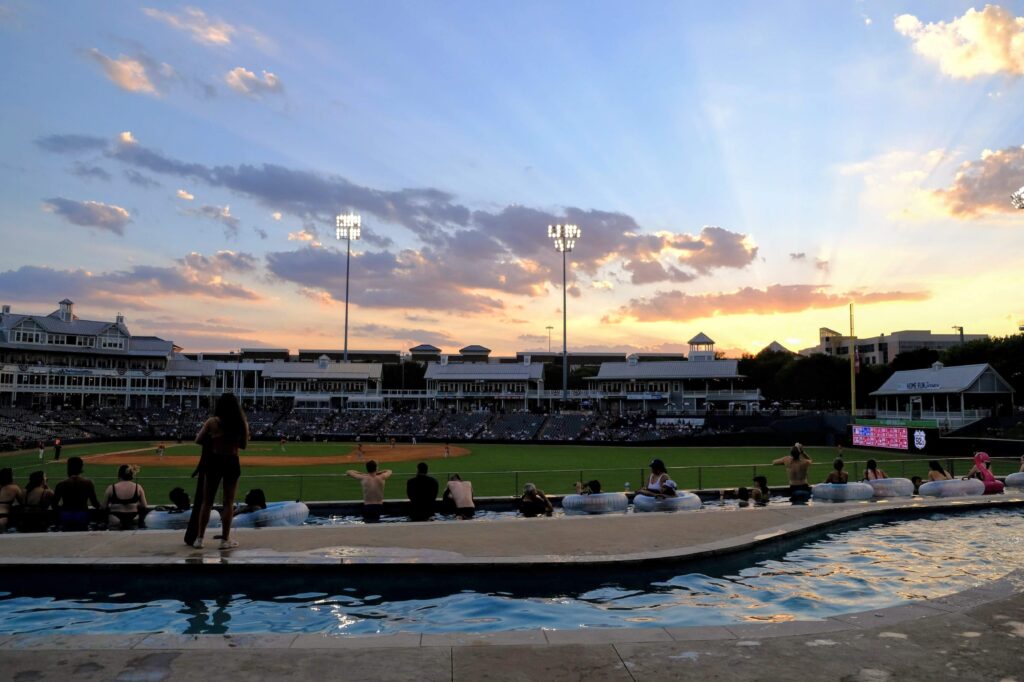 Riders Field: Frisco RoughRiders
This is a Double Play post for Riders Field formally knows at Dr. Pepper Ballpark. Riders Field is home to the Frisco RoughRiders who are the AA affiliates of the Texas Rangers.
What is a Double Play? Essentially, it is an update of a previous review for a stadium that I have already done. In this case, the first review, which is also the very first post in the Coolest of Minor League Baseball Stadium Amenities series, was done without personal footage.
In this update, there is a full walkaround of Riders Field. During this visit I realized Frisco is tied for my top favorite stadiums I've visited. The other is El Paso.
Amenities and Features
The developers really considered the fan experience when they designing this stadium. There's of course the famous lazy river in right field but there's so much more to admire. The architecture around the stadium makes you feel like you are in a small town and walking in a city park. There is a real homey feel to the entire stadium.
There is no shortage of places to eat either. You have so many different cuisines to choose from and of course it is all very affordable.
I highly recommend visiting this stadium. I believe you are guaranteed to have a great time watching the Frisco RoughRiders here.
Learn and See More
If you'd like to learn about the creation of the RoughRiders logo then I highly recommend the Baseball by Design podcast. You can get a full background on how the team decided on using Teddy Roosevelt for the logo after changing from silhouettes of running horses. You'll also get to hear from the designers and their thought process in creating an entire brand using the former President as the primary logo.
If you enjoyed this post and video then check out the others on Instagram or TikTok. Eventually, the entire series will be found on this blog. For now you can find them over on those platforms.